Showcause notice against four, Hindu organisation says all khichdi is not prasad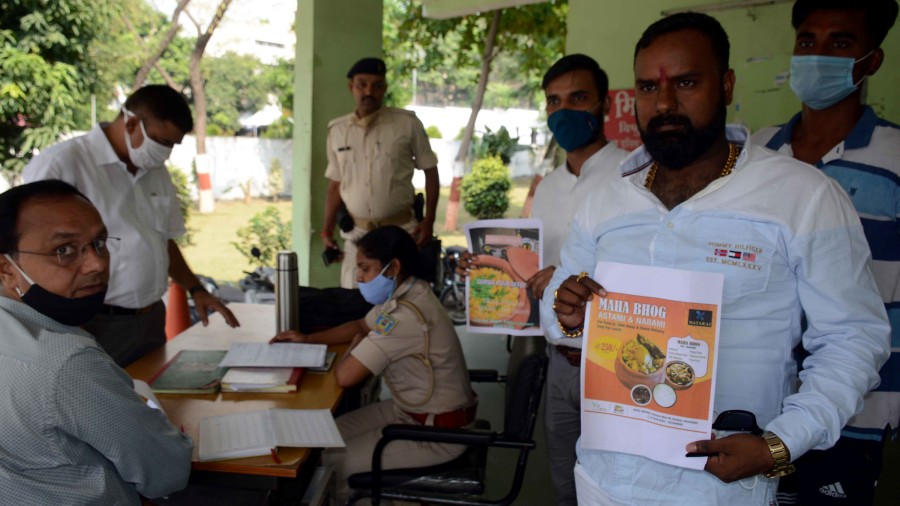 ---
---
A few hotels and takeaway services of Jamshedpur are in a spot for publicising and selling a traditional platter of Puja delights in the name of "bhog" with both the district administration and religious organisations taking umbrage.
Jamshedpur ADM (law & order) Nand Kishore Lal served showcause notices to two Bistupur hotels, The Sonnet and Hotel Nataraj, along with two eateries Radhey Tiffin and Mom's Kitchen, for "distributing bhog" _ cooked meal offered to deities and then distributed among devotees _ in violation of the state government's Covid safety guidelines.
Hindu Pith Jamshedpur, a religious organisation, has also filed a police complaint against the hotels for "misleading" people at a time when state government regulations have barred all Puja committees from distributing bhog on account of the pandemic.
"We have received complaints that these hotels were selling bhog which isn't allowed under point 16 of the latest state government order. If Puja committees were not allowed, on what authority are these hotels selling bhog," said Lal.
The four hotels and takeaway services have been promoting their menu of khichdi, sundry fries and a sweet dish _ the traditional lunch-time prasad, or bhog, during Durga Puja _ on social media for the last couple of days. Per plate prices range between Rs 130 and Rs 350.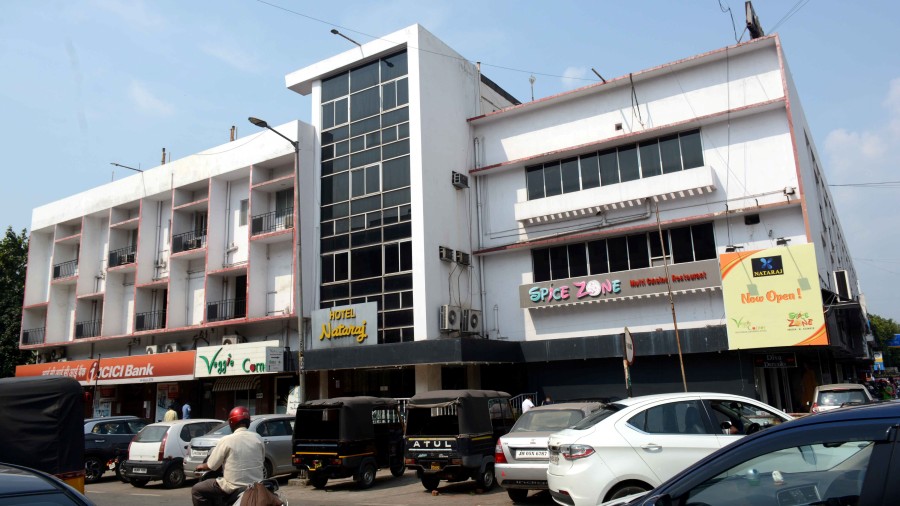 Though members of the Jamshedpur Durga Puja Kendriya Samity tried to convince the state government to allow Puja committees to distribute bhog since restaurants and food outlets were already functioning, the state government did not relent, fearing crowds at pandals that organised community feasts of bhog.
Arun Singh, president of Hindu Pith Jamshedpur who filed a complaint at Bistupur police station on Saturday, said the hotels were selling a platter comprising khichdi and other delicacies that are usually part of the bhog menu. But since it wasn't prasad, they could not label it bhog, he argued.
"Puja committees organise Puja and then distribute bhog, which is prasad. This time, they were not allowed to prepare and distribute bhog to the public. Then, how can hotels distribute bhog? It is not even bhog because it is not food that was offered as a part of the ritual. Also, it is being sold… people are being misled," he said.
Hotel Natraj had come around and apologised to the district administration by the time this report was filed. "This was a mistake. We have sent an apology letter to the district administration. It was a simple platter of khichdi and not bhog," said Anirudhha Basu, the hotel's operations manager.